Dear Visitors!
Thank you to respect our company by visiting our webpage.
HUNGAROTECH 2000 Kft. was established on 8th of January in 1993. Founder owners were Jozef Hanzelíik (†), Gábor Jászi and Karol Polakovič. Hereby I would like to thank to my founder partners because this company wasn't be able to come existence without them and their self-sacrificing work managed to get through the initial difficulties. I would like to thank to everybody who helped our job in any way during the course of the past years and contributed HUNGAROTECH 2000 Kft. to reach its present results.
HUNGAROTECH 2000 Kft. was founded in 1993 particularly as agency of companies who produce packing machines in food industry, then its activity was extended with producing since 1997.
Since autumn 1997 the company started to produce round cartboard boxes for companies who pack processed cheese with special kind of wrapper. Currently we use almost 100 type of graphics and 10 type of geometrical constructions with specified diameter of packing machines for cheese. Our producing capacity during last years was increased to 10 times more comparing with the beginning. We have the ISO qualification since 2000.
The company's dynamical improvement is described that we managed developments with value of 3 million € during last 20 years which mainly affected machines for production, real estate and other infrastructural fields also.
The owner structure was changed in 2000 and 2009 as well. Currently there are 3 hungarian owners of the company.
Our plan for the future is to keep the good quality of our products and meet our customer's requirements. The guarantee to realize our plans is the excellent, practiced employee community of HUNGAROTECH 2000 Kft.
We hope that we can welcome you as our partner in the future.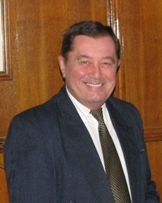 Gábor Jászi
Managing director